"FINALLY...You Can Pay Off ALL Your Debts, Including Your Mortgage, In Less Than 10 Years...Even If You Just Got Your Mortgage Yesterday...AND the More Debts You Have the Better!"




.




Keep reading to learn how you won't have to 'pinch pennies', get a second job or cut back your spending in any way--and still become debt-free!
Dear Friend:
.
Since 1997, I have helped thousands of people all over the world handle money better with my "How To Own Your Paycheck Again!" program.
.
In that time I have learned that most of what people think they know about money is wrong and that misinformation is hurting people all over the world everyday.
.
It seems that most people think they need to make more money to get out of debt and get ahead. Or they think they have to cut out all their fun, cancel their cable TV and drive a 15 year old car.
.
All you really have to do is change the way you pay your debts using the money you already make.
.
This information is available in a convenient e-Book format in Adobe Acrobat PDF.
.
IN THIS PROGRAM YOU WILL LEARN:
What to do if you can't always pay your bills on time

Why paying off high interest debts first can be the slowest way out of debt.

Why paying extra money on more than one of your debts can actually keep you in debt longer.

Why having many debts can actually help you get out of debt faster!

Why your debts are often the very best investment you can make and much SAFER than today's stock market!

How to calculate EXACTLY when you'll be out of debt and FREE!
.
You don't have to get a second job or pinch pennies unless you want to! You can get out of debt fast using the money you are already bringing home.
.
When you apply for credit they look at your income as a percentage of your debts. This ratio determines how much credit you can handle. More income means more credit. These ratios guarantee that you could get completely out of debt in only 5-10 years. It is a mathematical fact.
.
"Well, you said it would work...You were right, it does!"

Hi Leo, Well, you said it would work? You were right, it does! ... I used to feel completely overwhelmed by the amount of debt that I had, but that amount has stopped climbing and is steadily coming down ...I feel like I'm in control again. And since I'm not naturally the best with finances (obviously!), it helps that your system is easy to follow.

M. Hansen
Albany, NY
"Thanks for the lift"

I read the e-book last night and was amazed. I have been using my own version of this method for many years, except paying the "high interest" accounts first.

When looking at a total debt load of $170,000, it is easy to get discouraged. But, after mapping it all out, the day looks a lot brighter. Thanks for the lift.

Barb
"...we're doing very well in paying off our debt now."

I purchased your program last year, I think. I was impressed with your thought processes, and the program, and we're doing very well in paying off our debt now.

Thanks!

Carolyn
"...easy to understand and makes sense

!"

I purchased "How To Own Your Paycheck Again" only three days ago. I honestly thought I might be throwing my money away on buying this program. The process is easy to understand and makes sense.

Sincerely,

Lily St. Pierre
Chicago, IL
"great tool to motivate me for better financial planning"

The (info) was great tool to motivate me for better financial planning. It helped me to see just how easy it can be to get debt under control & to create wealth for the future. Thanks again.

Heidi
Gardner, MA
WHEN YOU ARE DEBT-FREE YOU CAN...
Enjoy the happiness and peace of mind knowing you don't owe anybody one dime!

INVEST your hard-earned money and get it working for YOU so you can retire early and wealthy!

Worry less about losing your job. You NEED a lot less money when you are debt-free.

Spend less time working and more time doing the things you want to do with those you love.
.
"I thought I was on the right track"

I thought I was on the right track by paying a little bit more than the minimum on a number of debts, but the pay down rate was still very slow. Now I have revamped the payment schedule to your plan...Thanks again.

Patricia
Glens Falls, NY
"...turned our lives around!"


... I believe (two years ago), we had over 20 open credit cards with high balances...We had almost 60K in debt! After (getting your information) we realized we were in trouble! (DUH!) We began to apply the knowledge we learned ... Thank you LEO QUINN, your (information) turned our lives around! With love, respect and sincere gratitude,

Lisa Marie
Schenectady, NY
"I realize now, that....I can live on my money "

I spent years thinking I had to MAKE more money. I realize now, that I have to reduce my debt....I can live on my money...I am a single mother with two boys, 13 and 10, and last year I made $23,000 & Your course definitely worked for me & I am not losing sleep over my bills. I do see a way out! Thank you!

Cathy Hudson,
NY
"I'm much more positive about my finances"


Hello Leo, As many others, I thought I was on the right track, but your e-book made me realize how interest really affect you. I now know that I can get out of debt quicker than I ever thought possible! I'm much more positive about my finances and much more motivated and excited in managing my debt now.

Arturo Hernandez
Monterrey, N.L. Mexico
"...a light at the end of the tunnel"

Dear Leo, we ... bought your ebook "How To Own Your Paycheck Again!". Although we are not out of debt YET there starts to be a light at the end of the tunnel because this method just makes more sense! God Bless You!

Randy and Lucie Cobb
"I cannot tell you how grateful I am..."

Hi Leo, I am compelled to write you. Normally I just don't order off of the Internet but your email caught my attention as I had just made a commitment to myself to "once and for all get out of debt." I finally made the decision last night to purchase your e-book and I am just ecstatic!

What's interesting is looking back at statements of my perceived debt reduction plan with the "pay a little more" theory on the high interest rate cards. What a JOKE! I hadn't budged an inch overall in comparing year to year. Up and down - thinking all this time I had made progress.

I cannot tell you how grateful I am to you.

Your willingness to help and heartfelt concern is evident all over your materials. Thank you for this beautiful gift!

Sincerely,

Alexandra Z
.
A Department of Health and Human Services study says that over 96% of Americans do not achieve financial independence. This course could help you get into the 4% who retire wealthy and comfortable.
.
This method works every time it is followed. It has to because it is based on simple math.
,
FREQUENTLY ASKED QUESTIONS...


.
Will this work for people in all countries?


.
Indeed it does work for any country and I have many foreign students, including one from Australia named Leo Quinn! (no relation). It's all about getting your debts paid off and that is the same in any language.
.
Does this program have anything to do with investing, retirement or taxes?


.
This program has nothing to do with investing or retirement accounts or taxes. And it doesn't matter what country you come from.
.
How will this program affect my credit rating?


.
It will INSTANTLY improve it. Paying off debt in the way you'll learn in the "How To Own Your Paycheck Again!" program is the best way to quickly IMPROVE your credit rating. It has nothing to do with the shady and unlawful tactics you read about online. You'll simply learn a better way to pay your debts using the money you already use to pay them.
.
Does this only work for homeowners? Do I have to refinance my home?


.
Home ownership is not necessary. It has nothing to do with refinancing or selling your home. Whether you own your home or rent, you'll simply learn a better way to pay your debts using the money you already use to pay them.
.
If you've been thinking that there must be a better way to deal with money, you have found it.
.
Here is my pledge & guarantee...


.
If you can pay all your bills on time now and you are serious about taking control of your financial future, this will be one of the smartest financial investments you'll ever make.
.
If within 30 days of your investment, you don't agree, I'll refund 100% of your purchase price, no questions asked.
.
In addition to the "How To Own Your Paycheck Again!" e-book you'll get FIVE bonuses...
.
BONUS #1
Quick Start Video
This short video will explain the basis of how to prioritize your debts for the fastest payoff. In under 2 minutes you'll KNOW you've made a good investment in this program. You won't have to read a word!
BONUS #2
You'll get a copy of THE DEBT CRUNCHER.
This is a computer program I had developed that will take your debt numbers and with the click of a button, categorize them for the fastest route to getting them paid off. It will also tell you how long it could take you to get out of debt. ($79 Value)
BONUS #3
An e-book copy "The Greatest Money-Making Secret in History!" a former Amazon bestseller by Joe Vitale.
The principles outlined in this e-book were, I believe, responsible for me increasing my 2002 income to a point 40% higher than I'd ever made before. You'll be amazed at how simple it is. In addition to owning this e-book you can freely give it away to your friends and relatives! Yours FREE when you order "How To Own Your Paycheck Again!" ($13.95 Value)
BONUS #4
Have you dreamed of a never-ending flow of money into your life? Do you wish there was a way to be prosperous without a lot of hard (or boring) work? Are you still struggling just to get by? Would you like to learn the key secrets to attracting unlimited prosperity? This book will help. It sells online for $29. Your FREE!
BONUS #6
*SPECIAL REPORT* - "What To Do When You Can't Pay Your Bills". First the bad news: There is no magic pill. You will have to take the bull by the horns and face this challenge head-on. Now the GOOD NEWS: You have a LOT more power in dealing with creditors than you think you do. You won't go to jail because you can't pay your bills. *Stop being afraid of phone calls and the mail.* Use the powerful information in this special report to get back on track and on the road to financial freedom. It includes real-life stories from people just like you who faced their money challenges and won.
How to immediately free up cash to help pay off bills

Strategies that will take you from negative to positive cash flow overnight

Why a simple spending plan will help you sleep like a baby at night

Simple and effective ways you can increase your income

When and how you should borrow to get your way out of debt

If you must get professional help, which company is best

How to keep bill collectors from calling

What to do and say if bill collectors are already calling

Which bills you should pay first

Several ways to streamline your finances so you'll never be broke
---
All of the above will be available for INSTANT download immediately after your order is approved. The e-books are Adobe PDFs and the audios are MP3's. You can be reading or listening to the audios in three minutes even if it's 2 A.M.
.
By now, you are no doubt wondering what all this is going to "cost" you.
.
Look, I've spent 11 years of my life sorting through all the "free" trash out there to find the real gems - the things that are *proven* to work in real life - and I'll give you unlimited access to everything *right now* for only $97.
.
$47.00 (not $97) for friends of Leo Quinn
.
I know that I could easily charge $127 or more, and it would be worth it--but I also know that would make you feel uncomfortable and perhaps keep you from joining us.
.
The thing is, I want you to be able to try everything without risk, and that's why I'll give you everything for just $47.00. Spread it out over a year and it would be less than $1.00 per week. (Think about it... That's about what you'd expect to pay for a cup of coffee a week!) Every year after that you'll save hundreds if not thousands of dollars in interest charges by investing $47.00 today. When you look at it like that this investment really doesn't cost you anything.
.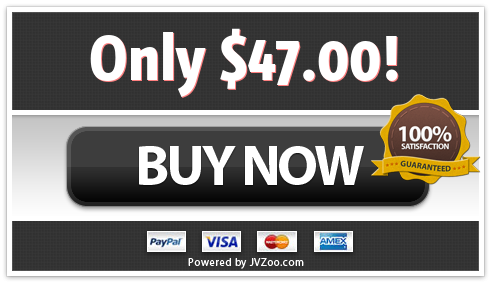 "...enjoying my journey to debt reduction..."


Dear Leo,

I (got your information about) six weeks ago, and since that time, I have been enjoying my journey to debt reduction, credit improvement and all of those other good things. I'll be sure to keep you posted as I continue on my journey to financial freedom!! Thanks, Leo, for the knowledge you've given me!

Holly
Clifton Park, NY
Would you rather invest $47.00 on a resource that guarantees results within a month of putting it to use (or you pay nothing) - or would you rather waste years of your life and thousands of dollars like I did, making mistakes, trying to sort through all the "free" information out there (90% of which is completely useless?)
.
I guarantee that a few hours of reading this material and listening to the audios will be more valuable to you than YEARS of trial and error. Losing money... Learning the hard way... You don't need that. Get the Master Plan, and you'll be able to start seeing results IMMEDIATELY.
.
You have the choice right now to cut through all the hype and start operating on powerhouse concepts that will put you closer to debt freedom each month.
.
It's up to you...
.
Do you want freedom? Not just money, but complete freedom to spend your time doing what you love? Then now is the time to act. Being free of debt can help give you that freedom. Imagine how much money you'd have in your pocket each month when you don't have any debts. It adds up fast.
.
Look, it's totally risk-free. The worst that can happen if you try it out and the system doesn't deliver as promised, is that you get a full refund right away, no questions asked.
.
That's how confident I am that you'll love your investment. Take action now and I guarantee you'll put your finances light years ahead of the 96% of Americans who will end up financial failures.
.
Once you've read through the material and listened to the audios, you can email me with any and all questions you have. I'll get back to you quickly with the answer or point you in the right direction if I don't know the answer.
.
You have absolutely nothing to lose, other than your debts. You wouldn't have read this far if you weren't serious about changing your financial future.
.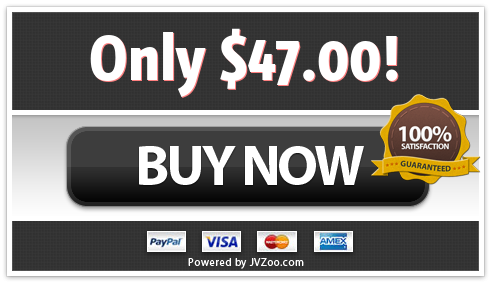 Best wishes,
.
Leo J. Quinn, Jr.
ljq@LeoQuinn.com
.
P.S. This program is NOT some "LITE" version with a low-ball price just to bait you in only to hit you with an upsell to a larger package like you see so many other people doing to you these days. You get the complete and full package.
.
P.P.S. Are you still paying for holiday gifts from last year? A year from now will you still be worrying about your debts? You won't, if you follow the program outlined in my e-book.